2018 International Labour Day
Issue Time:2018-04-21
With the International Labour Day coming, our company will have a three days off for this holiday -- from 29th April to 1st May.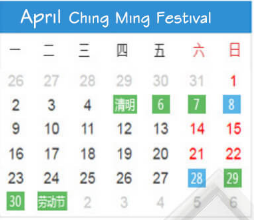 Hope you all enjoy a pleasure time !

Sign up today for hints, tips and the latest product news - plus exclusive special offers.
We don't do spam and Your mail id is very confidential.