Popular sell Scania truck vehicle air conditioning compressor SD 709 7H15
Sale Compressor for Scania Truck 2008- Sanden SD7H15 sanden 6023 8290 1853081 1888033 24v 8PV 119mm
Item ID: HY-AC1178
Package: 1 piece in a carton, and 4 pieces in a box.
Every one compressors is warped with plastic bubble film, then put into a carton, and the carton size is 20 * 20* 15CM
Car model: it fit for Scania truck air conditioning compressors / air pump
Compressor ID: Sanden 7h15 709
Volt: 24v
Belt: 8pk / 8 grooves
Clutch diameter : 119mm/ 125 mm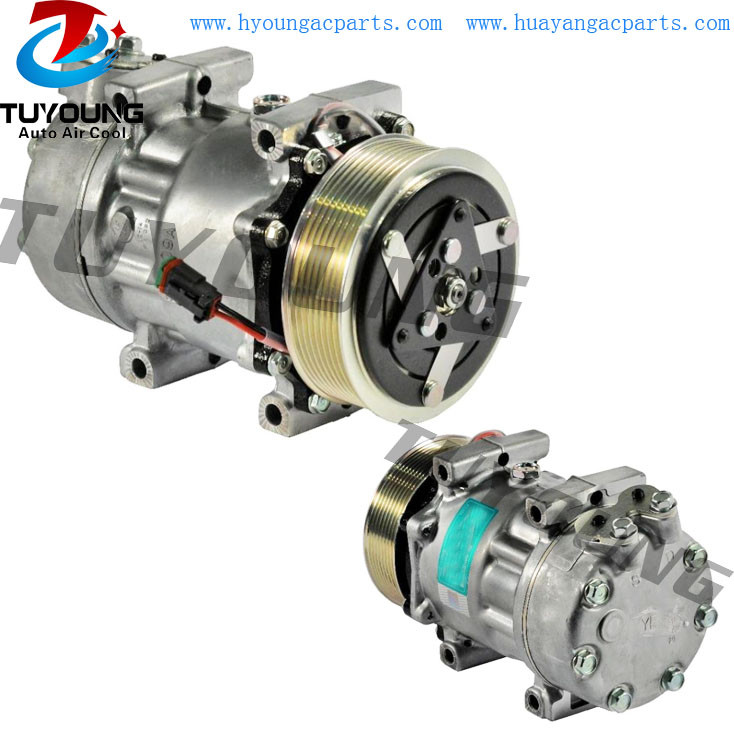 Sign up today for hints, tips and the latest product news - plus exclusive special offers.
We don't do spam and Your mail id is very confidential.